I cannot get enough of technology especially things that I can travel easily with. We invested in a fantastic drone on our trip to California, so I was pretty stoked to test out the Kodak Pixpro 4KVR360 Camera. The company I work for have a 360 camera and I knew they'd had a lot of fun using it, so the idea of doing both photo and video in a 360 aspect, was hopefully going to make my travels all the more enjoyable.
First impressions on the unboxing of the Kodak Pixpro 4KVR360 were how compact the device was. It had two big lenses one that had the text front above it and the other side that said dome. An easy access battery flap which also contained the slots for charging.  It comes with a zip case so you'll be able to protect, I found the lens caps sometimes fell off so it important to use the case or you could scratch the big lenses, and I'm going to assume they'd be hard to replace.
What does the Kodak Pixpro 4KVR360 camera have?
Dual 20-megapixel sensors
Full HD footage at 60fps
4K videos at up to 30fps
Movie
High-speed movie
Photo
Burst
Three Multi-View Angles
120fps 360-degree videos at 1440×720 resolution
Freeze proof -10 degrees and above
Shockproof up to 2m
Bluetooth and Wifi
USB Port
HDMI Cable port
Splashproof equivalent to IPX5
Weatherproof
360° Photos & Videos
Supports Micro SD Card
PixPro Remote
PixPro Desktop Editing and Stitching software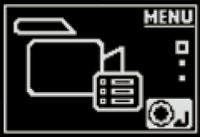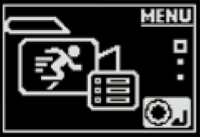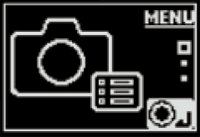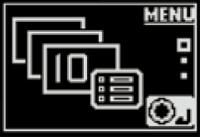 So as you can see there is a lot it can do! It doesn't have a built-in screen so you'll need to rely on downloading footage without knowing what you are shooting, or use the app. This is where the camera fell down for me, the app wouldn't link up to the camera. There are a number of apps available, so it can get a bit confusing, however, we tried each one and on 3 different phones – nothing. I started to think all my phones were broken, but after having a Dr Google search, turns out I'm not alone with this issue, many others have had the same stumbling block. A sure indicator as to why the app scored a poor 2.6 on the rating scale. What a shame, as I had to test the camera a bit blind, and therefore I may have missed out on some key elements in my review.
The Kodak Pixpro 4KVR360 camera is compact in a white colour, it has a front lens and dome lens, both with removable covers. Having both of these options gives you some really interesting images. I did sometimes find the lens caps would come off, so I'd strongly suggest using the little case that is included.
The Kodak Pixpro 4KVR360 camera menu can be a little tricky to start with, but soon enough you get the hang of where everything is. Because there are only two buttons (as you can see on top) you can often get kicked out of the menu you were on and end up somewhere completely different. As I say, you do eventually get the hang of it. It comes with a number of items but two main ones for me were the handy carry pouch and the tripod. When I hiked up to Hooiberg when I went to Aruba, we could use the tripod to get a 360 video of us at the top. It actually was the perfect partner for a selfie stick too! It also has a rechargeable/removable battery, a USB port and an SD card reader. The camera is very compact and easy to travel with, in fact, it came all the way to California, Swansea Bay and Aruba! It took up hardly any space, unlike my other camera monstrosities!

Down to the big stuff, quality of image and video. Won't lie, I wasn't blown away as the actual image feels quite hard. The above are screenshots of some of my video footage, with stills looking a tad over processed.
If you can't get the app to work like me and you can deal with having no idea what you are shooting, then you may well get on with this camera! If you can imagine that old skool Kodak disposable cameras, it's just like that but of a higher quality! So instead of poor quality pictures, you'll have exciting 360 and dome snaps to share. Would I recommend this? If the app works then yes. For those who love to travel it just adds that fun element to your media captures. These cameras retail at around £400, so they aren't cheap, so if you can't get the app to work, personally for the price I wouldn't buy it. If it was that bit cheaper I'd say yes, but I think it is a bit too expensive for its deliverables.